I've been wanting a barrel block setup for some time. This will be used for colony varmints only, not gonna be carrying this around, so don't even start with me. I've learned, for me, that I would rather have a heavy bench gun (20# +) than a " normal " 11# one. Mediocrity is for sissy-boys, give me extremes baby!! If I'm gonna shoot a rifle off the bench for 200 rds a day, I want it to be heavy enough to soak up all the recoil and not have any muzzle jump. Seeing little furry critters explode at 20X in my scope is what it's about for me.
Now that we have the stage set, this is what I'm doing. Since I have a barrel block setup, ( Thanks to SKI ! ) why not make my own stock and make it to actually fit me?? And if I'm making it, why not make it out of something heavy , like steel? Any neanderthal can chisel and sand on a block of wood, lets make something that will bring some meat to the table. Smell what I'm stepping in??
First ya gotta have a mockup so you don't tear up your new barreled action..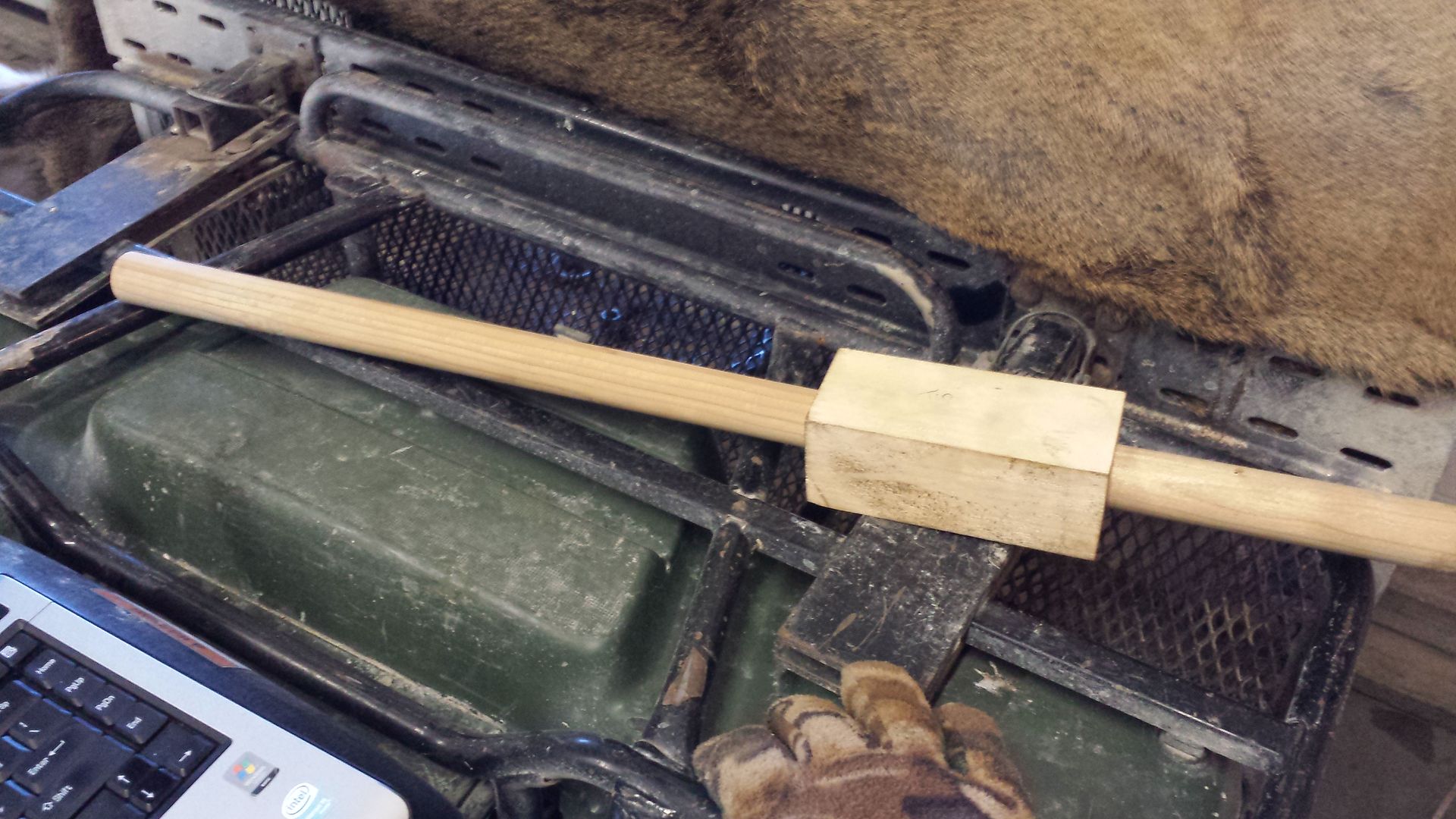 Don't mind the dead deer...he's just thawing out in the shop since he's froze solid...