What do you guys do for sharpening your knives, and such?
I use an Edge Pro, professional model. I bought this because I like to have my stuff REALLY sharp! I was sharpening for a local hardware store, and was getting good results using a Lansky sharpener, but with any volume, it was way too slow.
With the amount of investment for this tool, I started sharpening as a side business...expanding to sharpening hair shears and cloth shears, as well.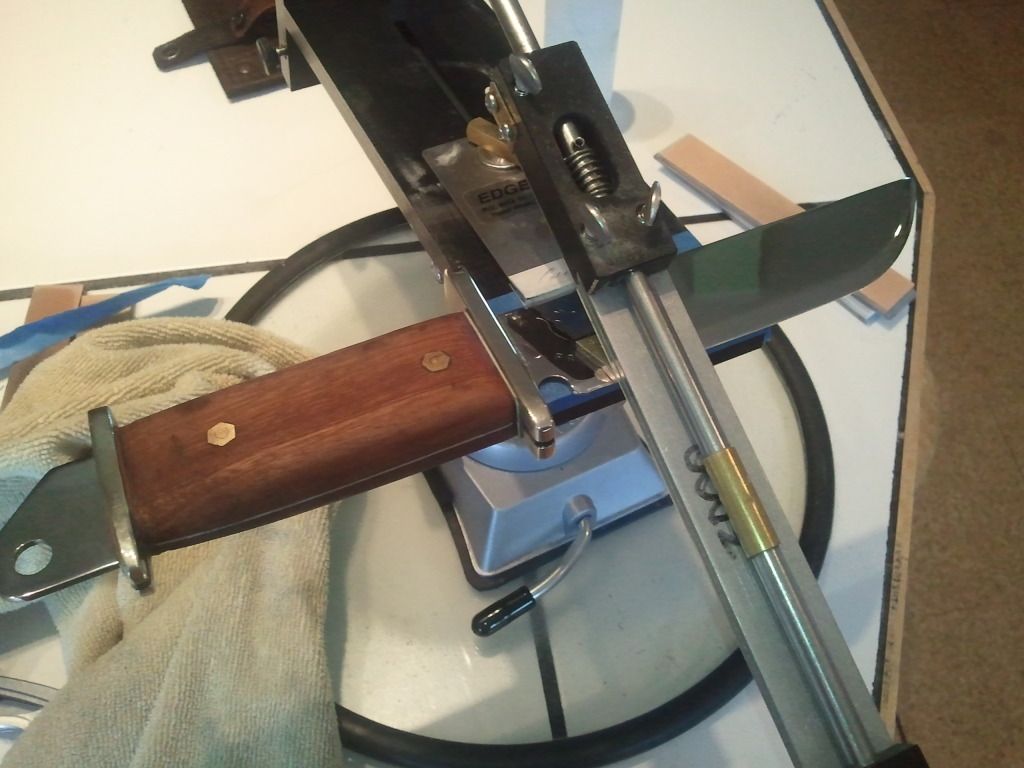 This one is a custom knife sent to me to sharpen, made in Australia. One heavy bugger!
A customers Chicago Cutlery
Larry