Wind finally stopped, had a pretty nice day. Wanted to get my CZ Varmint 22lr sighted in. Swapped scopes on it a few weeks ago.Shot 10 shot groups with a few different brands.
Upper left was scope adjustment and Blazers..
Dynapoint shot pretty good! Didn't have the chrono out, but noticeably more recoil and noise with this round. It's got to be moving pretty good...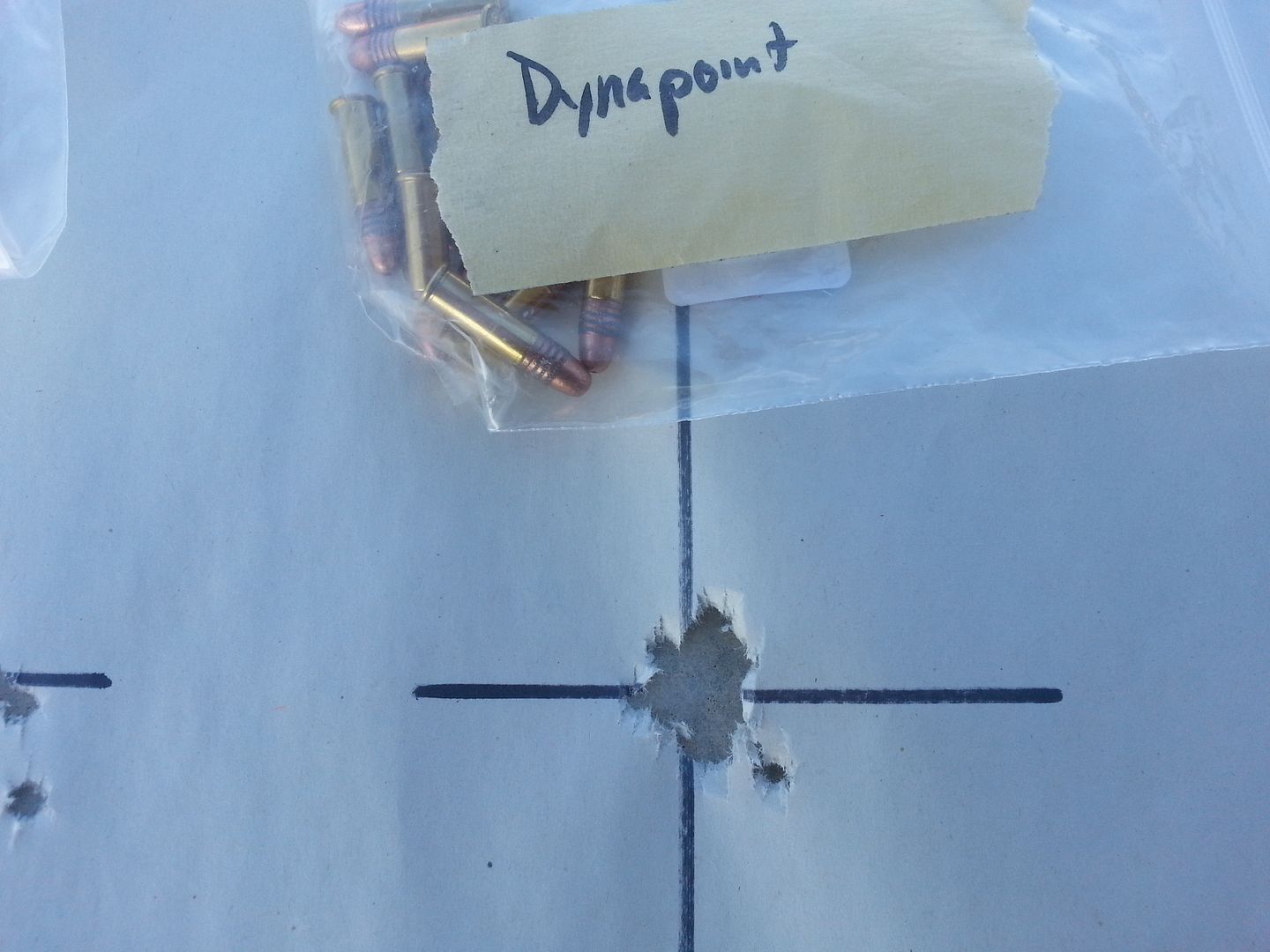 Wolf shot very well. The first few rounds after switching brands all hit low....must be a lube issue, after the 3 initial shots, they stacked right in there for the last 7.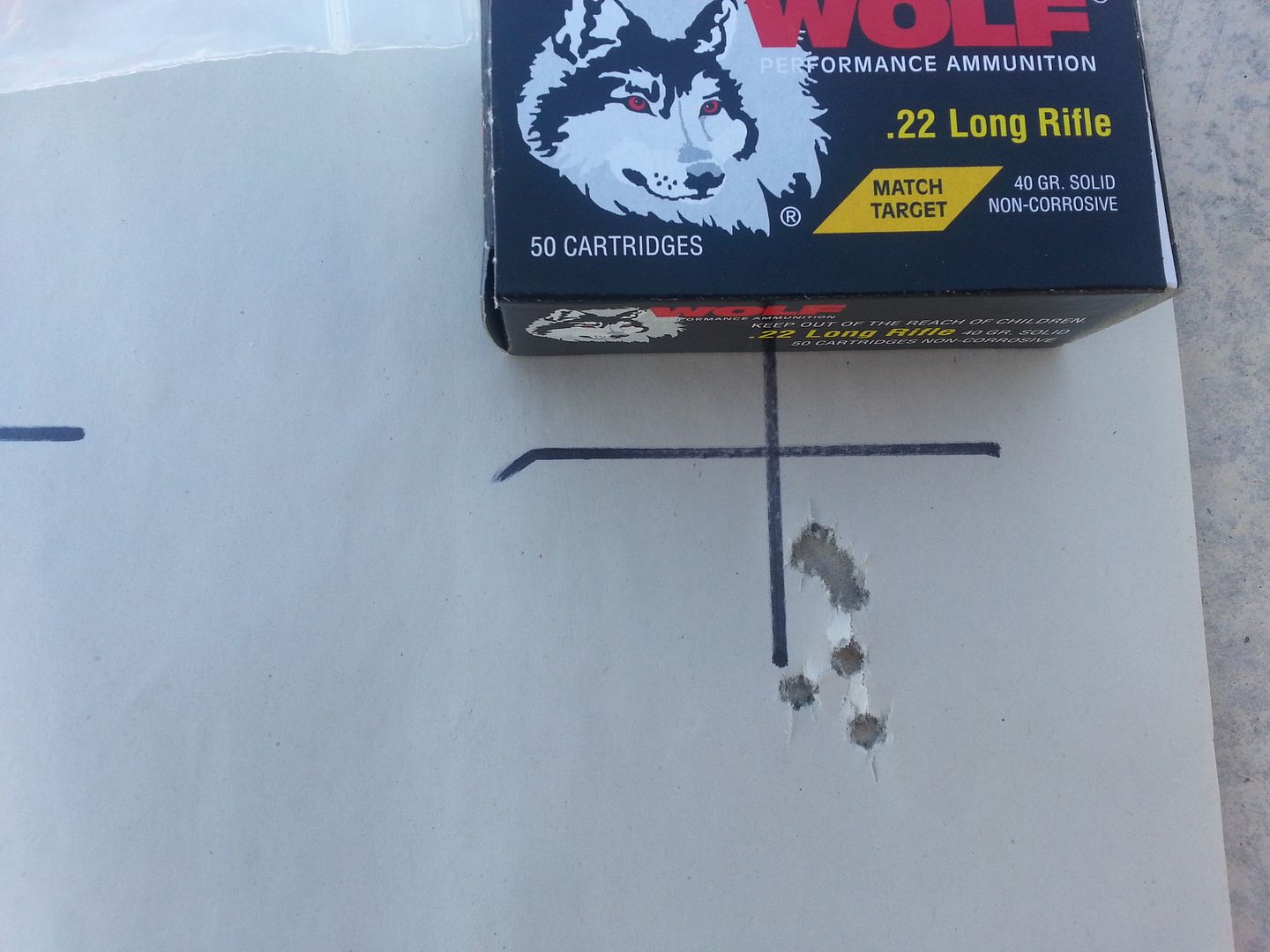 CCI SV was a pleasant surprise also!! Shot very good I thought....now if I could just find a case to buy, lol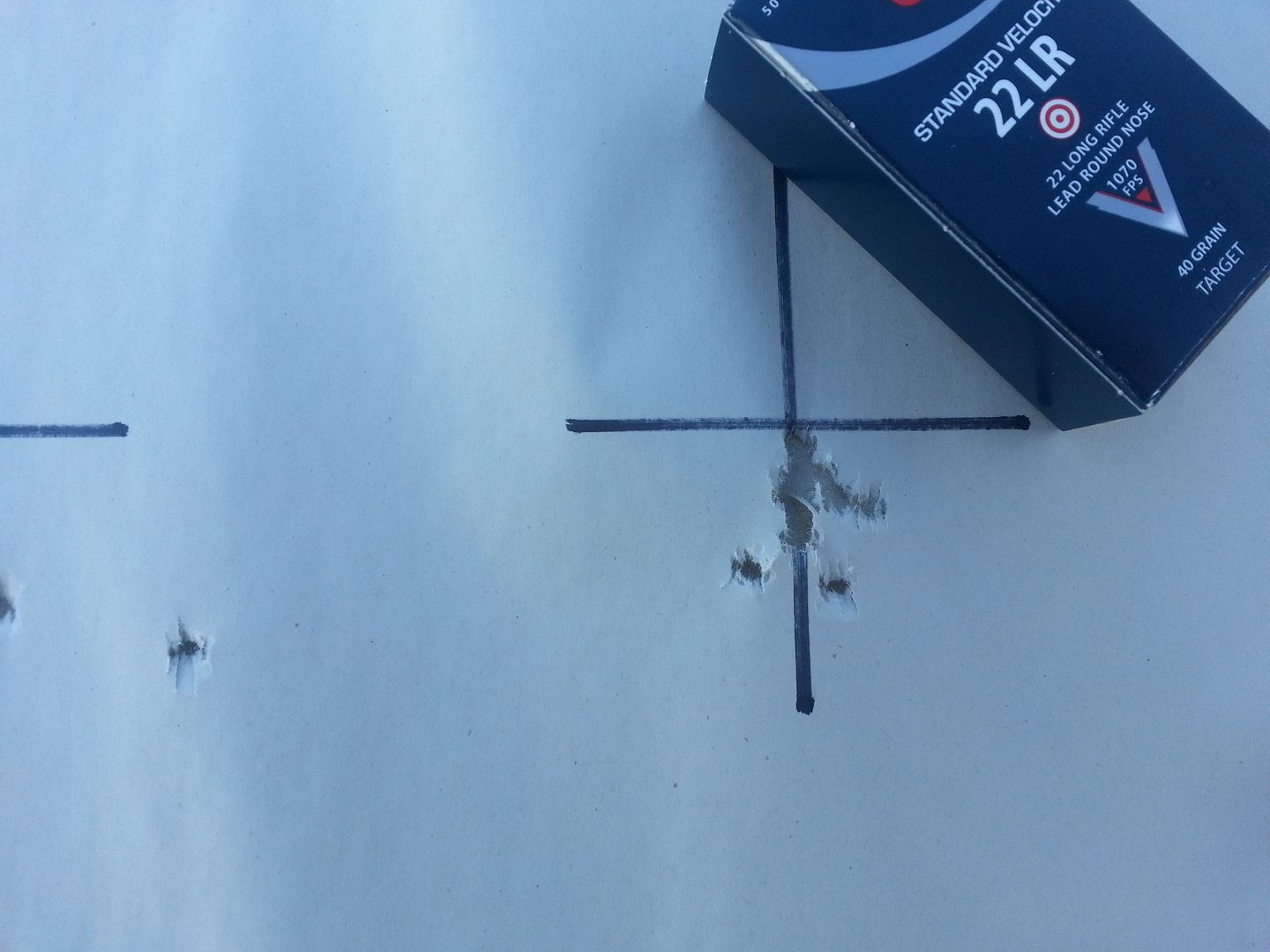 Shot some Win SuperX that I just found last week, but it didn't care for it much. Will have to do a shoot-off between the Dyna, Wolf MT and CCI SV at 100yds on a calm day and go from there. Was nice to finally feel the sun and squeeze the trigger a few times!