Got this recipe from my mom, she uses it to make fantastic prime rib. Got to thinking why couldn't I do some venison that way?? It's very simple, but very good. I didn't cut the time enough and it got a little overdone. I have adjusted the times here. Also didn't think to take pics until it was done.
Wrapped venison in bacon, it's too dry by itself for this method. Before wrapping, completely cover with a rub of Kosher salt and Jane's Mixed up Pepper, don't be stingy. Then wrap in bacon and coat again. Put in oven at 375 for 40mins. Shut oven off and DON"T open the door. Let sit for 2-3 hours. Then fire back up to 375 for 20 mins. The rub mixes with the fat in the 2 cooking sessions and it's amazing. The wife said my deer was as good as the prime rib.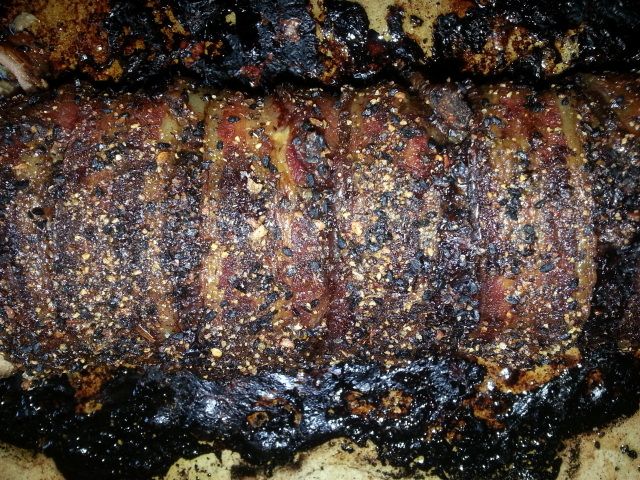 Should be a little pink in the middle. I got it a tad over done, but with this method it still was moist.
Homemade sweet potato fries, from the garden, deer loin and some pickled beets. Git your grub on!!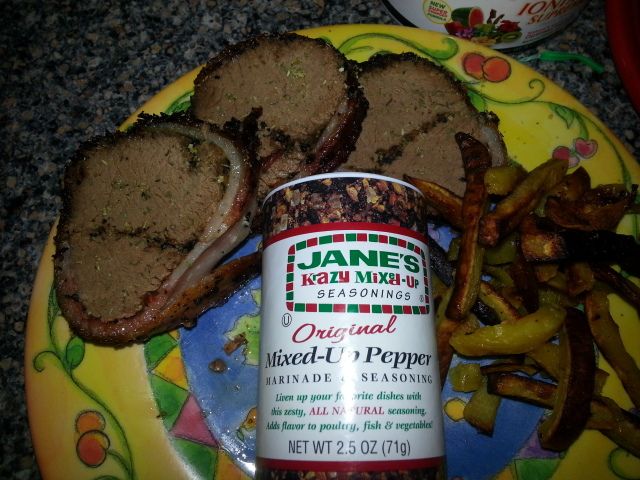 The juice in the bottom of the pan gets thick. Don't throw it out. Scrape it up and reconstitute by adding some water and refrigerate. Then use it to marinate the next batch. Some of the best marinade available!! Could probably make gravy with it too, but that's beyond my culinary abilities.