Back from my Whackapolooza tour, took some time out from the centerfires to try my CZ on the wide open prairie. Love shooting this Mach2, it's a bughole gun. Loading the 5-shot magazine with these little shells, while searching the never ending grassland for varmints, I felt a little inadequate ...now I think I have a inkling what TBG feels prior to the mating ritual, but I digress... It's a big place for a small rimfire, but you know what, it can be done!!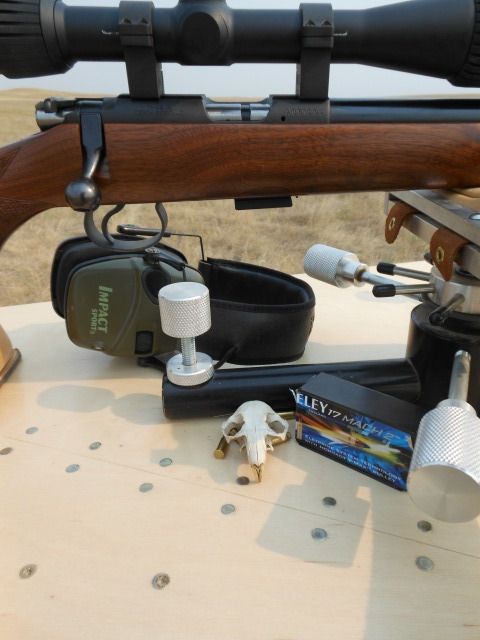 I mounted a Weaver GS 6-20 on it the day before I left. Makes a world of difference. I started letting fly at a few brave dogs just under 100 yds. Connected with a few. Head shots are needed to keep them from making it back to the hole it seems. Also tried a new light weight bench, I'll post about that in another section, but that's what is on this pic in case anyone's curious.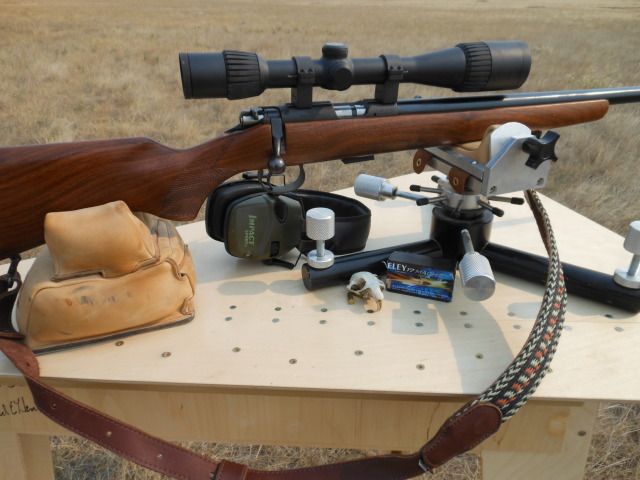 One windless morning I grabbed the CZ and started out on the closer dogs. You can get a lot of shooting in with a rimfire..they tolerate the noise much better than the bigger cartridges. Got this one at 183yds ! Kept spinning the scope knob until it stopped and fired for affect. Before anyone throws the BS flag, these are NOT one shot kills...I shot a lot of rounds per dog. At these ranges even in perfect conditions, ammunition tolerances can be the difference between a hit or a miss , even with a perfect hold.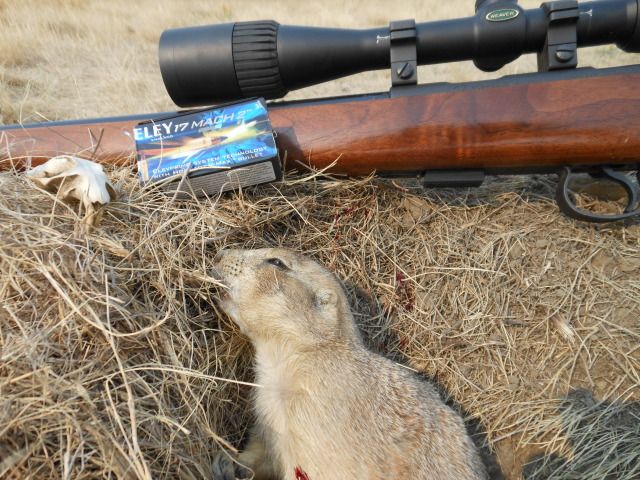 This is how I found him. I was stoked!
Dragged him out of the hole for a different angle.