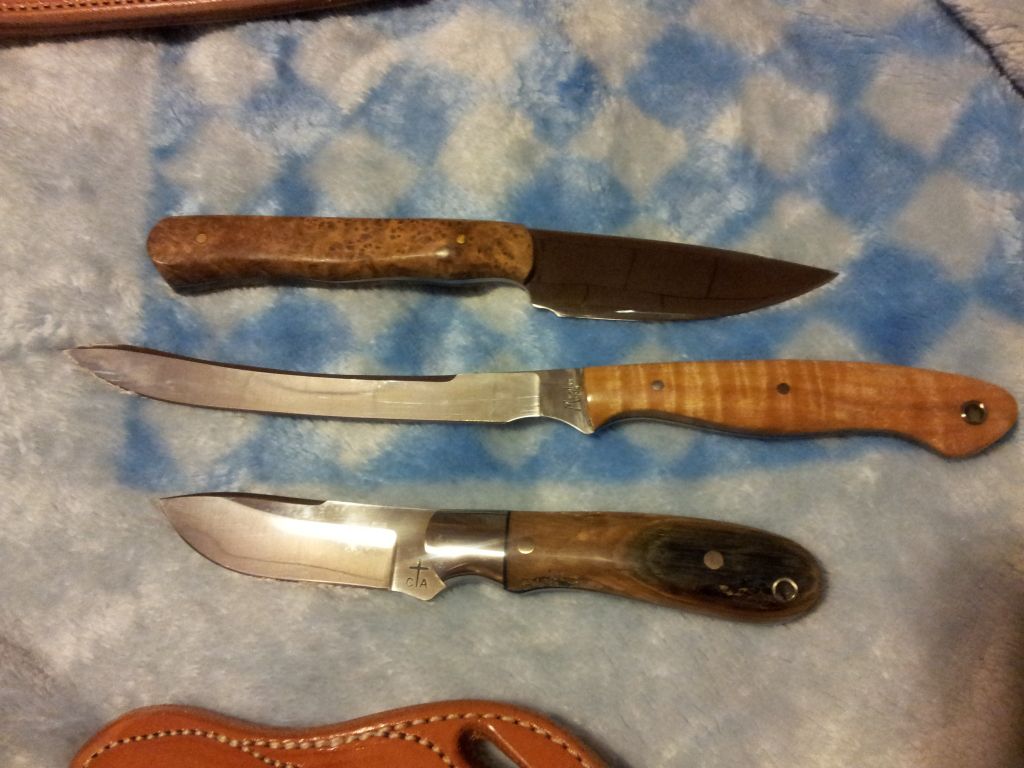 Top Down
JP Miller carbon steel hand forged hunter. It has maple burl handles, and a tapered tang. He makes them right here in IA, about 30 minutes from me.
Second is a Rick Menefee "Catfish Knife" It is made from 440C, and heat, and cryoed by Menefee himself...it has excellent edge retention, and a little bit o flex.
Third is a Mammoth ivory skinner by Ryan Arrington, who is learning from Rick Menefee. An excellent knife maker. It is made from 154CM, and sharpest of ALL the knives I have ever handled. You could literally shave your face with this knife. RC is around 60, and came with a cross-draw pancake sheath.
I recently found a buck 110 Alaskan Guide, in S30V, haven't gotten it yet, but is nitride treated...can't wait. It was a steal, IMO.
Larry